Renewable Roof Coating
Roof Coatings are Renewable and Expandable
A roof coating works best if it is applied to the entire roof surface at once, but it is not unheard of for a roof coating to be used to mend or repair a roof in just a spot here or there. The rest of the roof can be coated in due time and will be every bit as good as a roof that is coated all at once.

Plus, unlike traditional rigid roofing systems, a roof coating can be renewed every so often with a fresh coating of the entire roof surface or just a small area can be coated to repair or reinforce a weak spot. Roof coatings are fairly lightweight so renewing the roof by adding another layer every few years will extend the life of the roof, the substrate, and possibly the warranty.
A Roof Coating Warranty Can Be Renewable Too
Most warranties start at 10 years, but with proper roof maintenance and regular inspections, a roof coating and its warranty can be renewed for decades. As with any substrate covering, as long as the top coating roof seal remains solid, the substrate will remain strong as well.
Roof Coatings are Eco-Friendly in More Ways Than One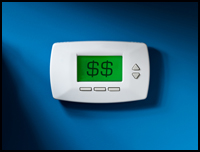 Another way roof coatings are environmentally friendly are through their energy efficiency. Roof coatings are cool roofing systems that keep energy consumption costs and green house gas emissions down to a minimum. So you can do your part for the environment while you save on your energy bill, too.
One of the best things about a roof coating though is that in 9 out of 10 cases, the roof coating can restore an existing roof surface back to good as new performance without needing to tear off the old roof. This saves the building owner the cost, headache, and mess associated with tearing the old roof off and hauling it away to the local landfill. Another little eco-friendly benefit to using a roof coating for your next flat roof project.
Options and Extras Make Roof Coatings Better
To add a supper efficient layer of insulation of protection to the roof, spray foam insulation (SPF) can be applied over the roof top before the renewable roof coating is applied. This adds strength and energy efficiency to the entire building envelope.
For those situations where a renewable roof coating may not be an option, such as when a complete tear off of the old roof is required, a bright white single-ply roofing membrane system is available. These roofing systems can be mechanically attached or fully adhered and when properly installed they can qualify for a long terms warranties.
There are many reasons why a roof coating is your best option for renewing, restoring, and preserving your roof. Contact us for more information on all of the benefact that come with an environmentally friendly and cost saving roof coating.